1 octobre 2012
1
01
/

10
/

octobre
/

2012
11:24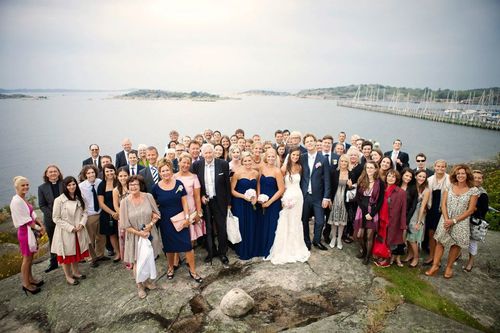 Oskar and Andrea's wedding in Gothenburg...
Hello folks
An article about the wedding I went to in Gothenburg at the end of July. The 28th of July exactly… Andrea and Oskar got married on the cliff of Gothenburg. I spent a bit more than one week in Sweden and took time to visit my friend Dorothée and her two kids too. I flew to Gothenburg a couple of days before the big day and we could enjoy the great weather even if it was only 22 or 23 degrees. With Oskar's brother we went swimming to an island away from Gothenburg, one of the hundreds of island off Gothenburg. The water was chilly but it was good to relax, lay down, go swimming (I didn't… Not brave enough and too cold water for me…. I am not a swedish viking!!! I am only frenchy...) under the sun… Euuuuhhhh... The Swedish sun which is not the ozzie one but not too bad…
The wedding was great. We could feel the emotion between the newlyweds, between the families, and the brothers, sisters. As Oskar said they had a low-cost priest, who kept talking when a plane or a helicopter just flew above of us and…. Classy, no??? Of course we couldn't hear anything… Actually his English was as good as my Swedish… But it was beautiful to be on the edge of the cliff. At the end of the ceremony a heavy rain started. So Oskar, Andrea and the bride mates (including Ruth, the only name I do remember - don't know why???... Lol- among the three Andrea's bride mates… Three girls is too much to remember for my little head…), the best man (Oskar's brother's Axel) came back by boat very wet… After a good diner, don't really remember, just remember it was good… There were a lot of speeches too. Funny… all of us are aware that Oskar didn't need any wife before because he had his windsurf. Better than a girl obviously… Agree with him anyway… Less expensive and less problems… Joking… After diner a party with a lot of beers… The only issue was that a guy left with my shoes… So at 6 am I couldn't find any more my wedding shoes… I am still looking for them... Whatever, I guess one Oskar's friend were a bit too drunk to realize it was not his. On Sunday walk in Gothenburg and we had for diner a good barbie with all the young guys and chicks… Relaxing time before a great recovery night. ;-))
On Monday I took the train to see my friend Dorothée in Vaxjo. I spent two days with her and her two kids Mathilda (as terrible as my niece Louise… Yo can!!! Meaning "I can do this"…) and Lukas (as quiet as my nephew Simon…). It was good to be back to Vaxjo 15 years after my first trip there. Funny to be in this little town and to chat with Doro. Two nice days… I enjoyed to visit her.
And finally came back to Gothenburg before fly back to Paris on Thursday… And after this wedding it was the London Olympic games… So 16 fantastic days with all the sports, a lot of emotion. Great Olympics…
It was good to go to my first Swedish wedding. Last year it was an English one, in September a Las Vegas style, and in December an ozzie one with a lot responsibilities for me… Boring life??... Not really...
See ya
Dam's
Swedish countryside... So pittoresque...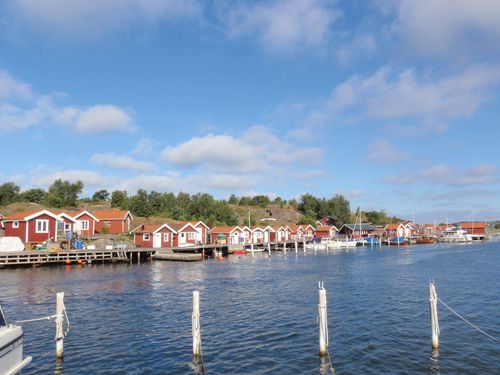 The harbour... All the same traditional fishermen houses...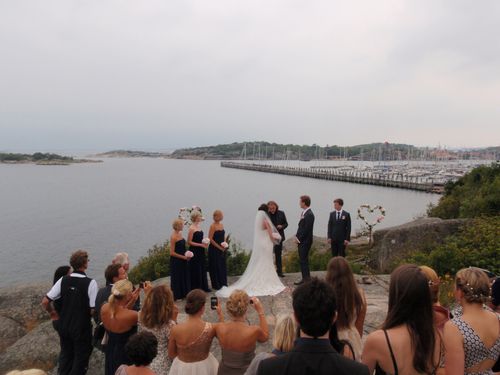 The wedding on the cliff in Gothenburg...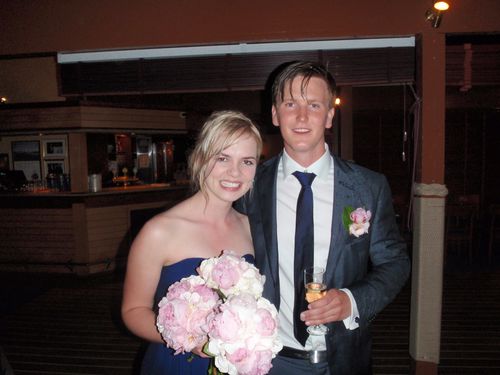 Ruth and Axel after the rain on the boat... A bit wet????...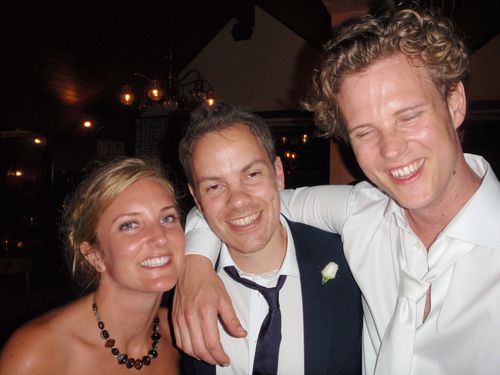 Elin Oskar's sister, Knut a frnaco-norvegian guy and Oskar... Looking happy... Long night...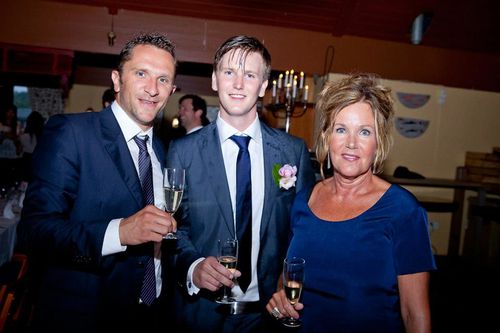 With Oskar's brother nd mother... We were still commendable...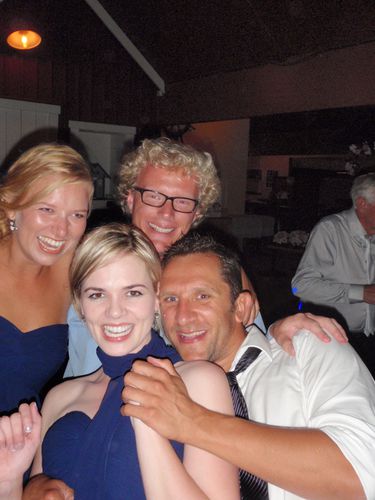 Andrea's sister, Markus Oskar's friend in the back and with Ruth in front... Everybody seems happy...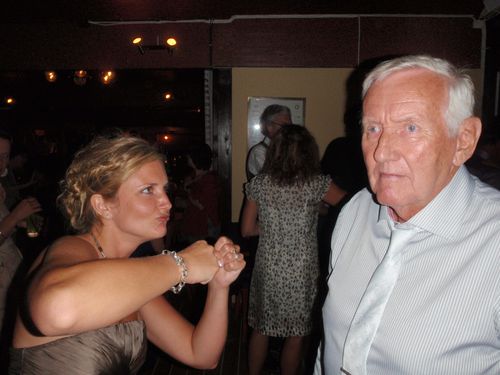 Elin and her grand-father. I spent a long time chatting with him. He was happy about his grand-son wedding but a bit disappointed because in the "old time a good wedding should fnish with a good fight"!!!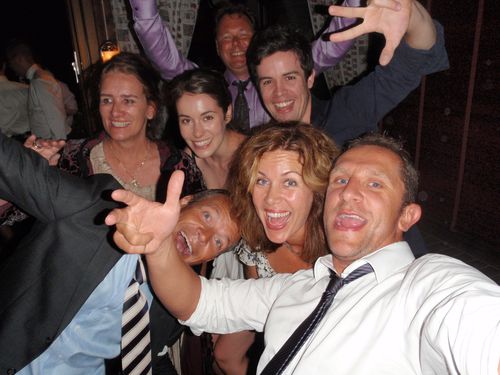 Sometimes it is a bit a mess... I don't remember any name here...
With my best mate, Oskar...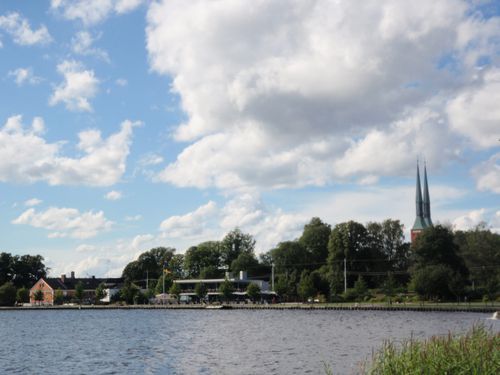 View of Vaxjoe from the lake...