19 octobre 2011
3
19
/

10
/

octobre
/

2011
21:41
They are married!! They have just said YES...
Hi mates
To keep updating my blog the following article is about my first pommy wedding… Actually beginning of August I went to Nikie and Michael's wedding in Barnham (West Sussex of UK) and it was a great party over the Channel. In the pommy's country… Nikie's is Marky Beddy or MarkyB's sister and if you read regularly my blog (I am positive you do…) you are obviously aware that MarkyB was my flaty or flatemate in the Unit 1001, 1 Boomerang Place, Woolloomoolloo, Sydney and Down under. So I was so happy to share nearly five days in Barnham for this special event. And to be honest I felt so proud to share this wedding with Nikie first, the bride, with Michael the lucky groom, with Terry (the craziest ManU fan I ever met… But I love to go to Old Trafford with him to support the Red Devils…), with Elain (Nikie and Marky Beddy's mother…) and obviously with Mark and my lovely Sanna. Both of them came from Sydney for this occasion. It was so good to catch up with them. The first diner with them was just about our live, Sydney-France, France-Australia, UK, cars, business, sport… During two or three hours we just talked-talked-talked about us. We could not stop to remember the stupid things we did, the worst moments, the places we likes to go in Sydney to share a beer and especially The Lord Nelson Hotel… Just like if we still were at the unit, just as usual… And during four days we were nearly always together… So good to see them!!!! I am very nostalgic the time we spent at Woolloomoolloo… Allo, allo!!! on TV, the drives in the Lotus, the mountain biking, the diners and the Monday barbies we organized. The Monday cleaning listening to Abba or Robby Williams… Mark complaining for a tea to Sanna… Mark loves to complain to Sanna… "Baby, please…" Yes it was a very good time three of us…
So on the Friday we prepared as much as we could and on the Saturday Nikie said YES to Michael and everybody was happy. We could feel a real emotion between them… On the Friday I was in charge of the meat and I went with Terry to buy the beers… Very important stuff the beers… The wedding was at the Barnham little old church (built in 1105…) and afterwards the reception was at Terry and Elain's place. There were some big marquees close to the horses stale… And it was very well organized. I should say perfectly well organized… After few drinks, with no rain… Lucky us… We had a very good diner. I do not remember the meals but we had good wines… And good laughs… Nikie and Michael wanted a funny wedding and there were some outside games. I do not know the names of the games but I do remember there was a bronco… A funny bronco… There were people from everywhere especially from Manchester and guess what??... Most of them were ManU fans… With a little touch of City's fans… There were people from Austria and guess what???... There was a really-really pretty Austrian girl… Pffffff ouhhhh lala… Anyway after few dances and few beers I learnt how to sing an opera with a yoga teacher in Chichester… On Sunday, very tired but happy with my two flaties we had a Jacuzzi during nearly three or more hours and did watch the Community Shield between… ManU and the Citizens… And ManU won… And guess what?? Nearly everybody was happy… On Monday we remembered the wedding and I left back to France on the evening… I felt a bit depressed because I have to wait more than one year to see Mark and Sanna. And I hope it will be in Sydney because they are supposed to get married down under… Mark had the good idea to propose Sanna when they were in Tokyo just before his sister's wedding… I cannot wait to see them. I wish they were not so far away… But very soon I will catch up with Terry and guess what??... To go to The Theater of Dreams to see ManU of course…
See you then for more news…
Dam's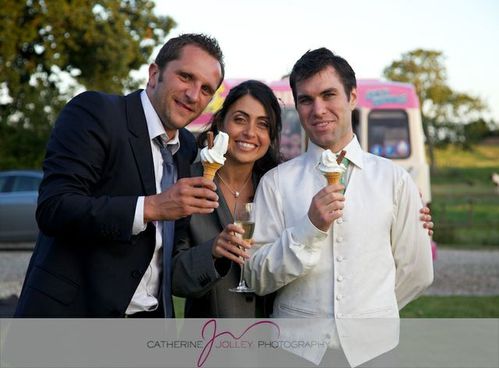 Icecream with my flatemates...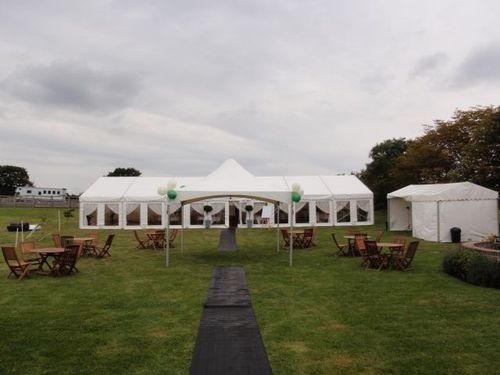 The marquees for the reception...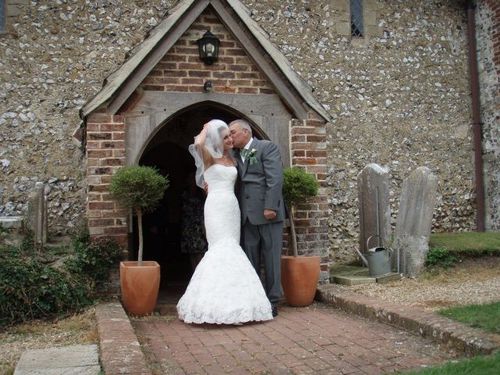 Terry with his daughter... I think it is a more important day than the victory of ManU in Champions league... But not sure, I will confirm with him next time at Old Trafford...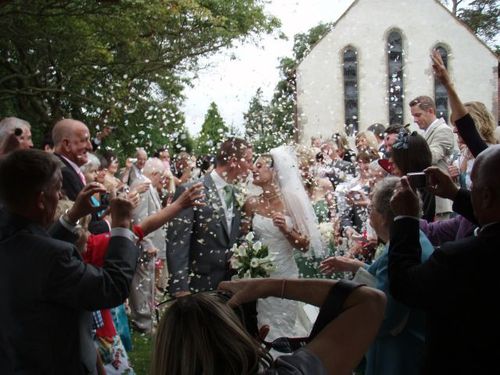 And guess what???... Everybody is happy...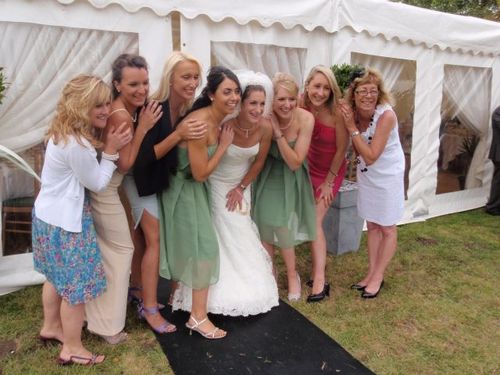 The girls... Ouhhhh lala...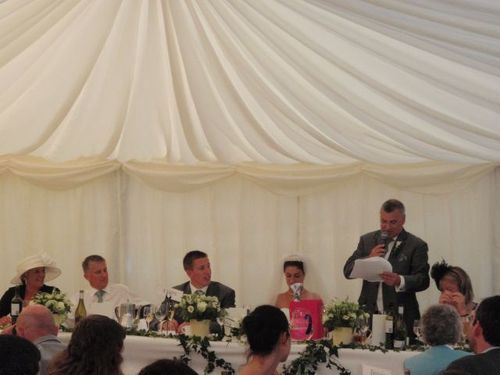 Terry prepared a 13 minutes talk to thanks everybody... Hoooo my god... 13 minutes...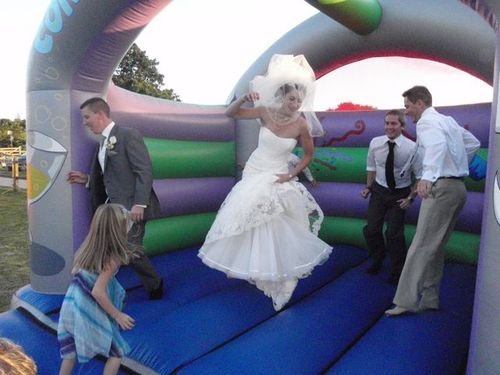 The funny games...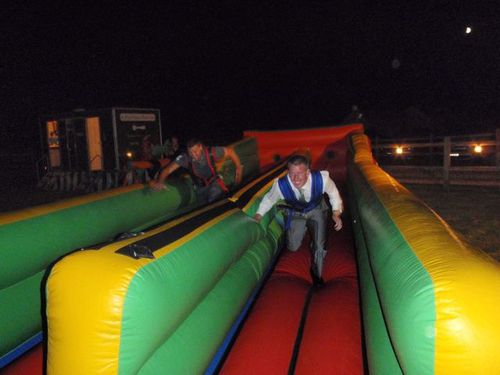 ... After the diner, just to have a couple of beers more...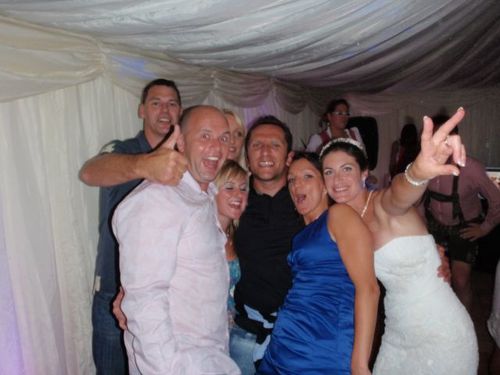 With Nikie's friends and Nikie...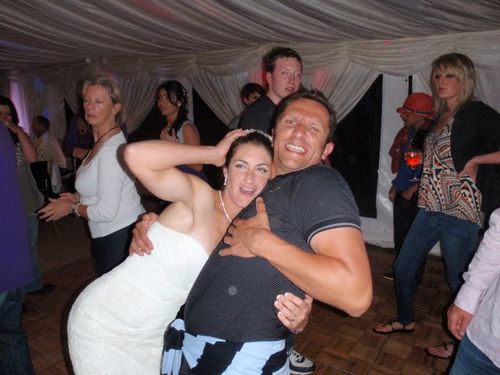 With the bride...
No comments!!!...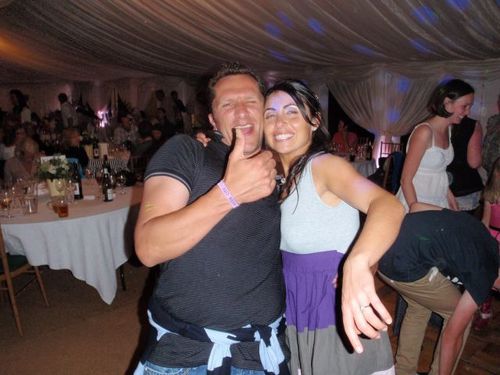 My lovely Sanna... I miss her so much...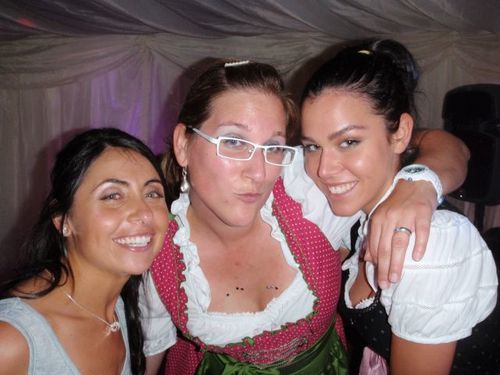 Sanna and the austrian girls...