14 septembre 2011
3
14
/

09
/

septembre
/

2011
22:18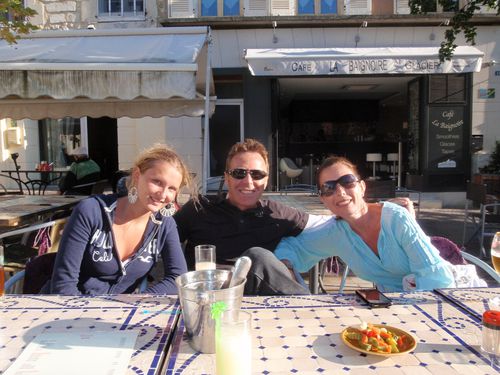 "The appéritif", traditional and most important time of the day, wiith Emilie, Yéti and Chichounette...
Hi guys
July again I went on holidaysat La Baume de Transit in the Drome Provençale in South of France for summertime with the « Bande of Ardon ». What is the Bande of Ardon? Few frenchies a bit crazy but who just love to share time together… I am the younger and I know everybody for at least 18 years. So you can imagine how many things we shared together. We played basketball at The Pieds Blancs Les Aydes in Orléans with Francky (or Vomito…), Fred (or Chef Chaudard…) and Yéti (or Yéti…). After obviously I met their lovely wives, Cath' and Chichounette and Géraldine (or Culbuto) arrived a bit later when Francky decided to swap to a better girlfriend. A Parisian one… Alain, working for Fred, joined us in the sport tournaments as well… We organized the Easter Tournoi Multisport including basketball, football, volleyball and handball. 10 different editions in a row… The last one in 2003… The first five were between Fred's team and my team and the last five editions were between Guillaume's team (the Bordelais), Fred's team and my team… I have to admit that my team never won the tournament… We organized the "Transhumance" beach volley tournament at the end of July during… I do not know how many years. With Fred, together, each time we went to either semi-final or final but we never could win it. So good fun… Our fun during years and years was to go to The Dépanneur à La Tranche-sur-Mer where I was closed to win 10 000 francs playing "Cap'taine Ploum" and actually I finished with an argument with Alain as I got sick in his "city he had been on holidays for 35 years"… The beer was not fresh... Fred organized Subbuteo tournament, Scalextrix world championship, 24 hours mobs' of Ardon and a lot of other stuff. Emilie, Fred and Cath's daughter, had a terrible time when she was young always following us in stupid but always funny and enjoyable trips and parties… Poor baby Emilie... For 20 years we have been just good friends and I do not get bored with this "Bande of Ardon"… Never, even getting older... Always good fun, good sharing time… Around a beer or a good prepared by Cath' and Chichounette... Australia was fantastic part of my life (I miss so much Australia...) but I have to recognize that it is good to be back with "my old friends"… Back home at The Village… If one day I can go to Australia with these crazy frenchies I would be so happy…. Show them Sydney, Jarvis Bay and else...
One week after Tittus and Assia's weeding, two bodies of the Bande of Ardon, we spent one week in South of France, with a good weather when it was crappy… Good aperitifs, good fun, good food, some visits… The famous "Va dans ta chambre et mets toi z'à pleurer", "Le salut de la Reine Mère »…. In english it is untranslatable but it would be « Go to your bedroom and start to cry » with a trick in the middle… Stupid to try to translate… Anyway, good fun but not good for trail race training…
Already end of July just before the "Week-end of Transhumance"…. It was good fun too... But you will see in the next post...
See you
Dam's
PS: Obviously I am sure you understand I can not show you all the photos taken in La Baume de Transit… Secret stories…. Just what is acceptable...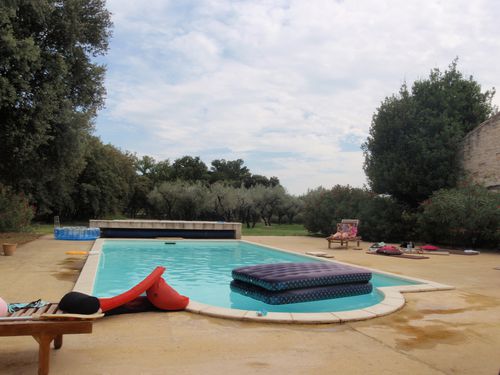 The pool, not as good as last year but not too bad...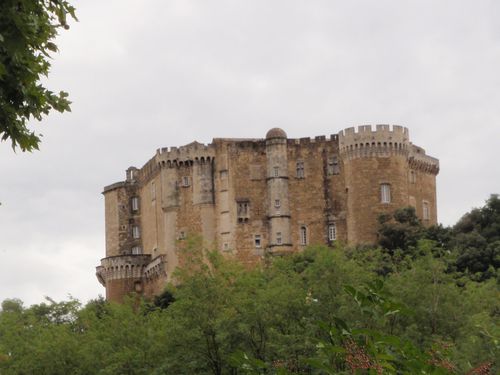 Le Chateau de Suze la rousse... Ou on a vu le tour de France passer... And there is not "Le gateau dans le Chateau" like in "Allo, Allo", Marky B...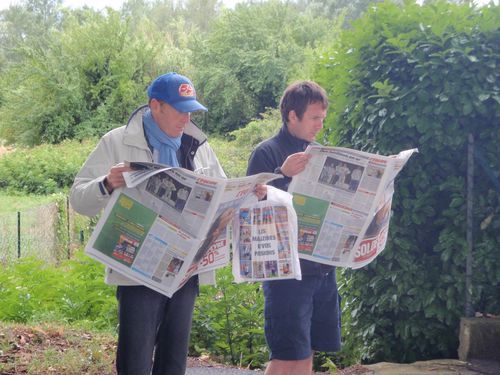 On a fait les "Mimiles" en allant voir le Tour de France... Avec lecture obligatoire de L'Equipe...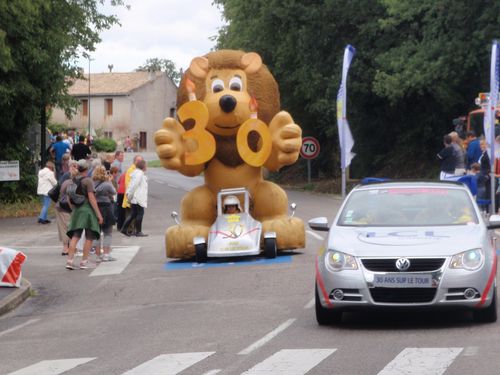 Le Tour de France... La Caravane du Tour... On a récupéré moult cadeaux mais je ne peux diffuser les photos sur la toile... Ca fait vraiment Mimile...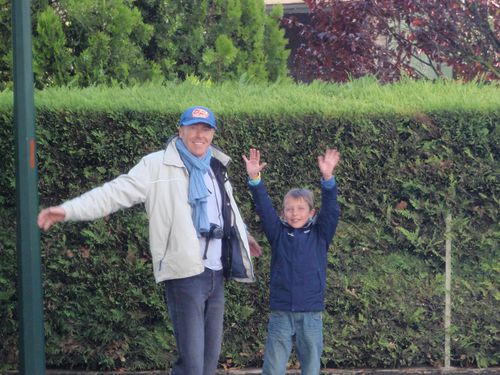 Yéti et Benjy heureux de voir Contador et autres...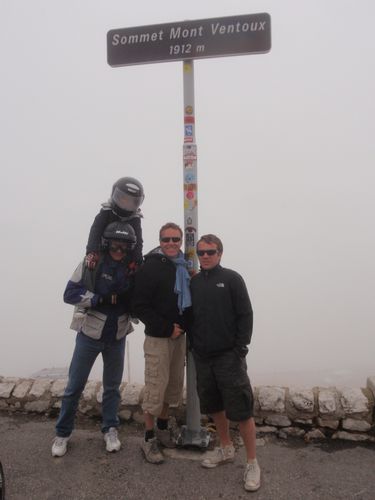 The Mont Ventoux, but we went driving by car... Not by bicycle as a lot of persons... Crazy ones!!! Fred and Benjy went to motorbiking...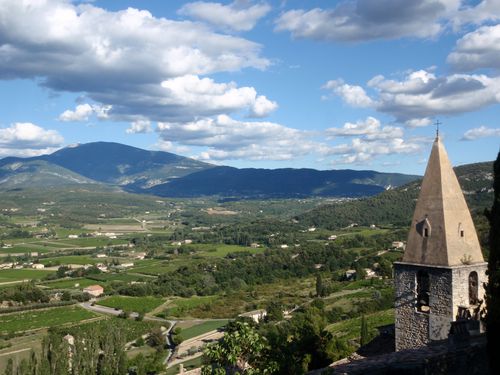 Village de... On s'en fout un peu avec Le Mont Ventoux dans le fond...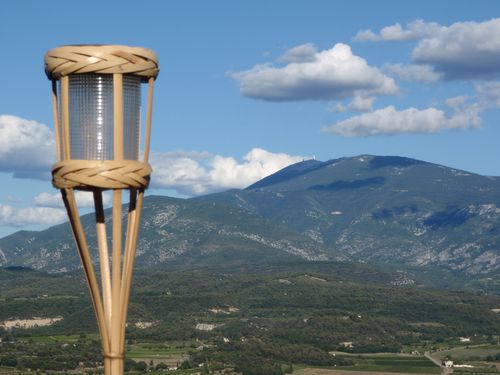 Endroit idéal pour l'appéro...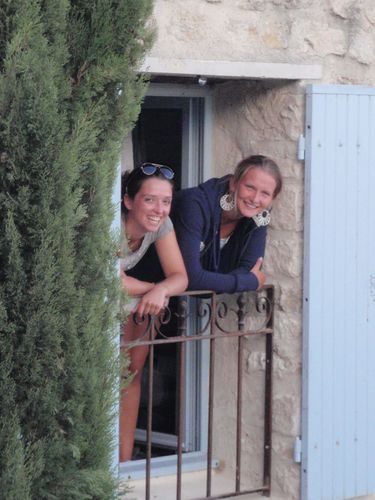 Emilie et Camille ou plutot de gauche à droite Camille et Emilie... Our baby Emilie and Camille...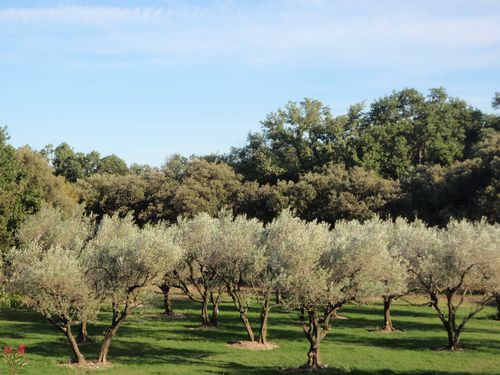 Vue sur les oliviers... Le Sud de la France en fait...