15 août 2012
3
15
/

08
/

août
/

2012
18:44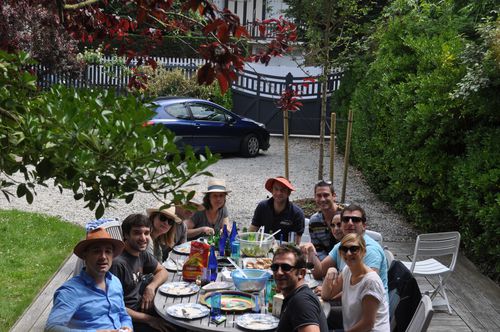 The frenchy-ozzie boys band!!! Vincent, Olivier, Adrie', Léo, Marie-aimée, Olivier, Ben', Mariatta, Bruno, Julia et Dam's...
Hello guys
You may ask why a fully English??... Well... Well… Why???... Because the week-end spent at the end of June is our usual Frenchy-ozzie week-end in Normandy in the city of Houlgate. So as it is a kind of Australian style week-end it has to be in English… For the second yeare, thanks to Adrie' we could spend time together, keep in touch in her beautiful parent's house, enjoy the meals and share a couple of beers too. Compared to last year, the weather was not great… On Saturday we could enjoy the beach, the beach-volley pitch, the touch-rugby, the shrimping, the barby and… few beers… Of course… Last year, there was not any guest of honour, everybody was a guest of honour… A global honour to be there… But this year the two more important guests were Ben' and Mariatta… Strait visiting France from down under… So they spent the Friday night and the Saturday with us before to fly to other picturesque... On Sunday it was a really bad weather. So long breakfast, long lunch and after back to Paris… Under the rain…
Just a good week-end together even if Laure, Mag', Marcus, Anne-Flo and Matt'-matt' were missing… Next year hopefully… For the third version???…
See you
Dam's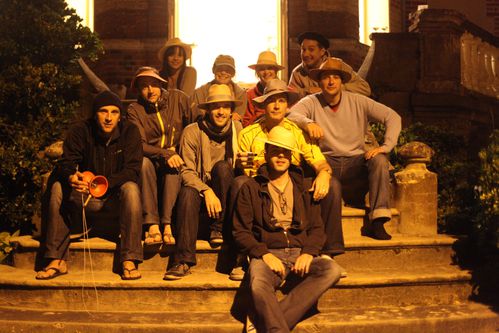 The game of the differences between these two photos... What are they??...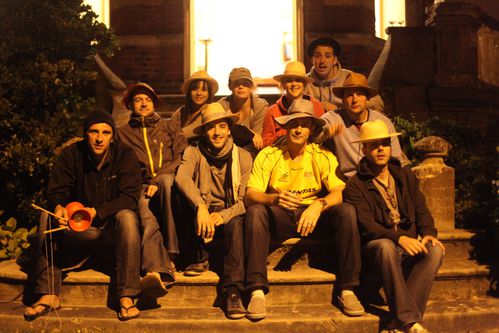 Dam's, Olivier, Mariatta, Olivier, Adrie', Ben' the bushman, Juju, Vincent, Bruno and Léo... Some friends met in Sydney were missing during this week-end: Laure, Mag', Marcus, Matt' and Flo' now in Nice with three girls (hard job for Matt'...), Alban et Soph' now in Marseille, Albéric now in Dubaï, Oliv' now in London, Elo' et Antoine in London... I guess Antoine is trying to do surfing on the Thames... But as well the frenchy-ozzies Ben' and Amèl' (the best BBQ chef and place to enjoy long diners in Sydney...), Raul the venezuelian and Anne-Laure, Amalia and her flowers... They still live in Sydney... We miss them... It would be great if one day we can have a week-end all together... Maybe one day...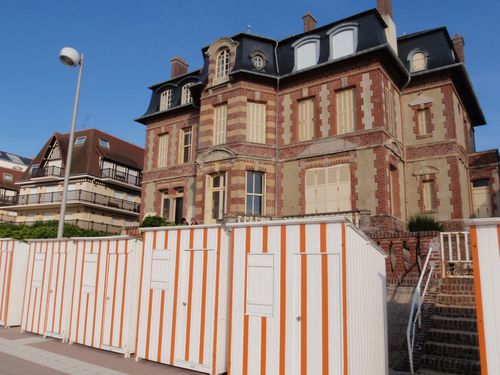 Adrienne's house... View from the beach...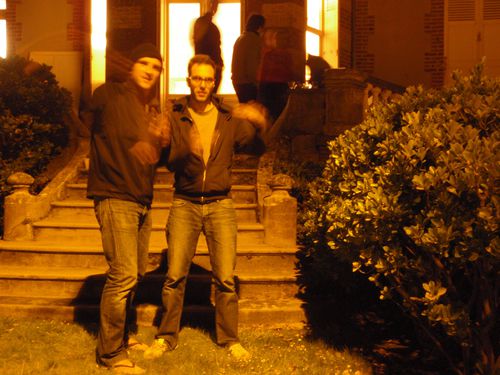 With Léo... Night photo... Two artists together!!!